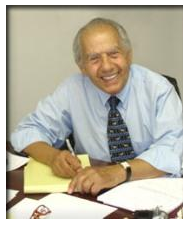 Albert R. Pincus
1924-2016
Mr. Pincus attended Long Island University from 1946 to 1948, taking Pre-Law courses. He then attended Brooklyn Law School. Al Pincus was admitted to the New York State Bar in 1950, the Florida State Bar in 1973 and the Pennsylvania State Bar in 1998. Mr. Pincus is also licensed to teach Real Estate courses and Continuing Education in all three states, as well as being the President of the New York School of Real Estate from 1979 to 1991. He was the President of the Indian River Title Corp. in Vero Beach, Florida from 1980 to 1992. Al Pincus has been the Vice President of Equity Abstract Corporation in Riverhead, New York from 1975 to 1988 and the Counsel to the Suffolk County Board of Realtors in Long Island, New York from 1976 to 1991.
Mr Pincus taught Continuing Education at Bucks County Community College of Temple University from 1996 to 2007. He served as a member of the Zoning Hearing Board of Buckingham Township from 1985 to 2008. He was the Chairman and founder of the Buckingham Land Preservation Fund, Ltd. a Pennsylvania charity as well as an IRS recognized 501(c)3 tax free corporation engaged in saving the farms and open space in Buckingham Township.
Mr. Pincus is an author of a published book on WWII, titled "From Brooklyn To Tokyo Bay", a sailor's story of WWII. All proceeds have been donated to the US Marine Museum where the only USS landing ship remaining will reside after its restoration. Mr. Pincus has been awarded recognition as Navy Vet of the Year 2005, for his efforts to save and restore the last USS Landing Ship Medium built.
Mr. Pincus is the recipient of seven awards for having accomplished the most in land preservation for the past seven years from the Pennsylvania State Senate, House of Representatives and County Commissioners.
Mr. Pincus retired in 2008 after 58 years in the practice of law.